Cosmetic Acupuncture
Pure Spa welcomes Courtney Somers-MacAdam, Registered Acupuncturist, TCM Practitioner, Osteopathic Student offering Cosmetic Acupuncture at Pure Spa every Tuesday and Thursday.
Cosmetic Acupuncture, also known as facial rejuvenation, is both preventative and corrective.  So, you can begin at any age.  This is done by not only supporting facial characteristics, but also supporting and regulating your body and constitution.  Working with your body as a whole regulates internal disharmonies, which will in turn display themselves externally.  The treatments will include local points to the face, and also body points to help support internal imbalances that influence the skin.  Cosmetic acupuncture is a great option for people who are hesitant to undergo injections, and also for those who want to enhance and revitalize the entire face.
Benefits of Cosmetic Acupuncture:
Stimulates collagen production
Improves elasticity, minimizing fine lines and wrinkles
Improves skin discoloration and moisture balance
Lifts and tones sagging muscles and increases the volume of skin – often referred to as a natural face lift
Natural approach to revitalize and regain a glowing appearance
Stimulates the body's natural healing ability to repair skin issues, increased energy, better sleep patterns and much more!
Call us to book.

$130/session
Covered by most Health Care Plans (Payment options and packages available if no health coverage)
Each session is 1.5 hours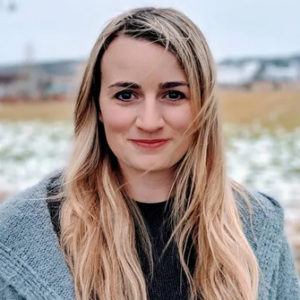 About Courtney Somers-MacAdam

Courtney graduated with honors in 2018 from the Canadian College of Acupuncture and Traditional Chinese Medicine (CCATCM). She completed a two year accelerated program, which included 2,220 hours of study and clinical practice. Courtney is also currently in her second year of a four year program for Osteopathy at the Canadian College of Osteopathy.  With her previous background in Nutritional Sciences, she has a well rounded approach surrounding health on the physical, emotional, and mental level, which is of the utmost importance in her practice.