WELCOME TO PURE SPA
Release your tensions and restore your energy at Pure Spa.
Your body does so much for you; nourish it and it will thank you.
You can book an appointment online for any of our services.
SEPTEMBER AT PURE SPA
Fall at Pure Spa means starting your facial care routine!

Fall is the perfect time to start or get back to a regular facial routine.  After the summer months with increased sun exposure as well as the drying air of fall and winter your skin could use some extra TLC.  Let one of our trained professionals customize a facial specific to your skin concerns using our incredible line of certified organic Eminence Skincare.  We recommend a facial protocol incorporating the Arctic Berry Peel & Peptide Illuminating System.
Start by booking a Pure Facial including the Arctic Berry Peel.  The Pure Facial includes a cleanse, exfoliation, stimulant, extractions, masque, massage & moisturizer.
Purchase the Eminence Organic Arctic Berry Peel & Peptide Illuminating System home care treatment set.
4 weeks later return for a professional Arctic Berry Peel.
For best results receive a Professional Arctic Berry Peel at Pure Spa each month for 4 months.
Maintain your new glow and healthy skin with a monthly Express Facial at Pure Spa.
Call us to book your appointment.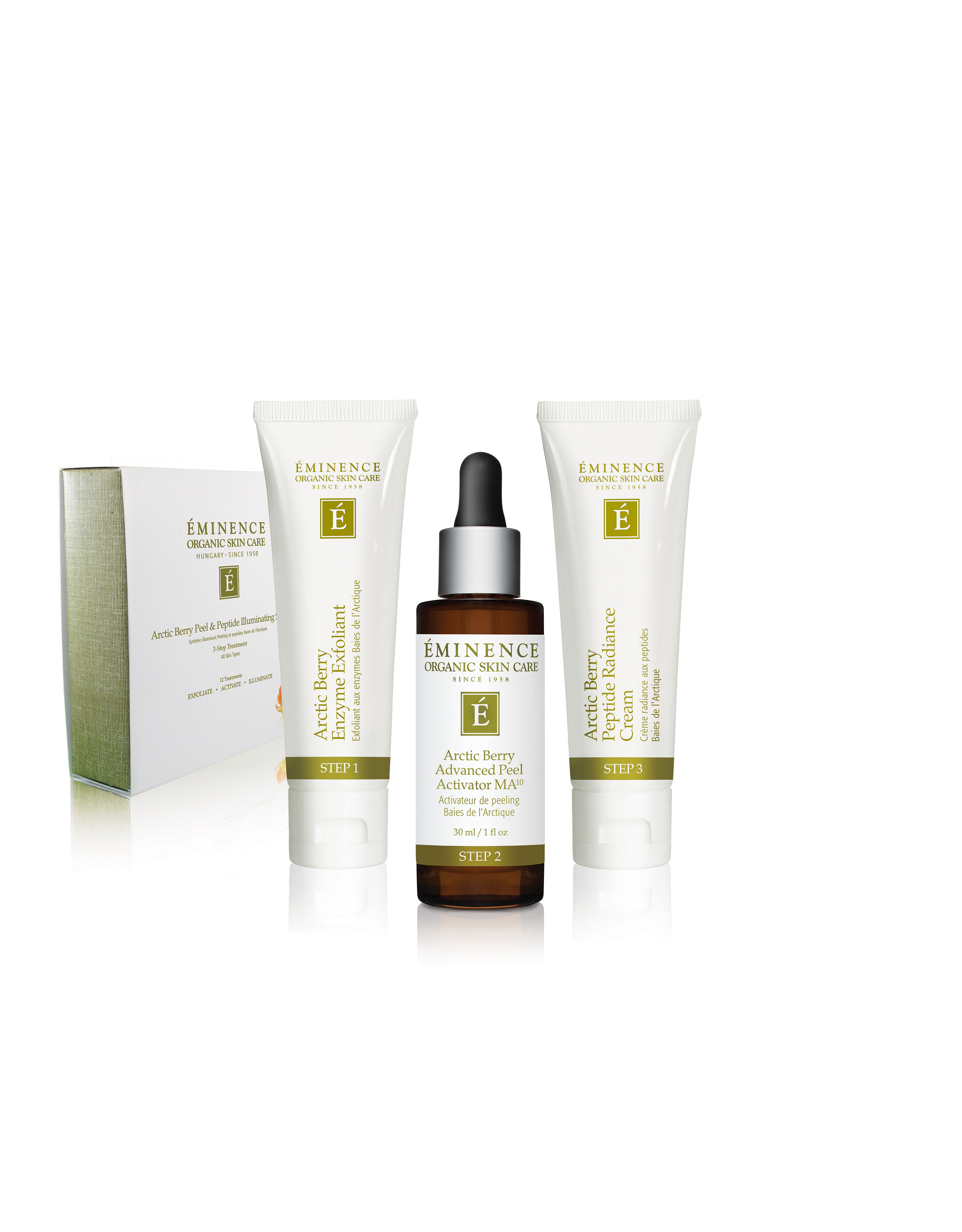 SUBSCRIBE TO
OUR NEWSLETTER

SUBSCRIBE TO
OUR NEWSLETTER