MEET THE TEAM
At Pure Spa we are a team of professionals who strive to be the best at every service we provide.  Each of our professionally trained team members is here to provide you with an unforgettable, relaxing treatment.  Once you experience Pure Spa, you will definitely be back.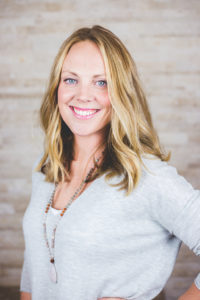 Karen Murphy
Owner, Yoga Instructor
Karen studied Commerce at Dalhousie University, and her career journey took her to…
Toronto and Calgary. She was first introduced to yoga in high school but truly found her passion when she stumbled upon Modo Hot Yoga in Calgary. It wasn't long before she discovered the incredible benefits of a yoga practice and hot yoga in particular. Karen took her Modo Yoga Teacher Training in July 2009, moved home with her husband, John-Arch, that summer and opened Modo Yoga Charlottetown and Pure Spa in August 2010. She has since traveled to Costa Rica for her Modo Level II Training as well as Montreal for Prenatal Yoga Training with Janice Clarfield. She couldn't imagine doing anything else and besides spending time with her husband and 2 boys, Modo and Pure Spa is where she loves to be!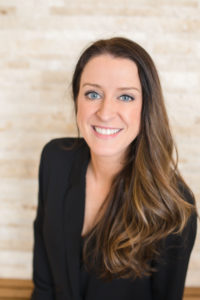 Deanna McQuillan
Spa Director, Senior Aesthetician
Deanna grew up on PEI and attended The Private Institute of Aesthetics, and after …
completing the program in 2006 she moved to Calgary. Deanna brings back with her over 8 years of experience in the spa and medical cosmetic industry. Deanna loves all aspects of aesthetics but especially enjoys working with the Eminence Organics line of skincare.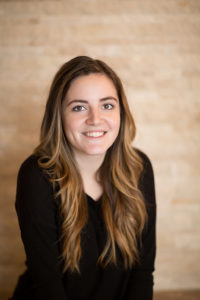 Alex MacDougall
Supervisor, Senior Aesthetician
Alex was raised and currently lives in Sherwood, Prince Edward Island. She joined the Pure …
 Spa family in 2013 upon graduating from the Private Institute for Hair Design and Esthetics in Charlottetown. Alex's favourite services are Gel and Shellac Manicures and Savasana Facials! Her favourite Eminence product is the Pink Grapefruit Clarifying Masque.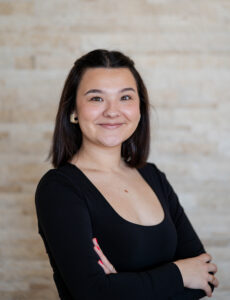 Emily Sands
Front Desk Associate
Emily grew up in the country, in Emyvale. Providing a friendly and welcoming space everywhere she goes is important to her. Emily's passion is helping others live a dignified and healthy life. Her favourite things to do during her free time are spending time with family, quality time with friends, doing yoga at MODO Yoga and watching a good show.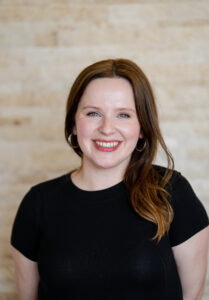 Rebecca Corrigan
Front Desk Associate
After returning home to the PEI in 2020, Rebecca is excited to bring her years of customer service experience to Pure Spa. Her favourite service is the Pure facial and the Yuzu body oil is a new Eminence must have.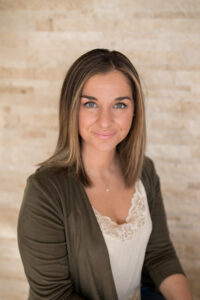 Ashley Pineau
Front Desk Associate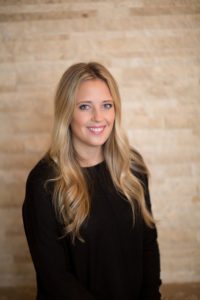 Jillian Drake
Aesthetician
Jillian joined the Pure Spa Esthetics team in September 2014 after gaining valuable …
experience with notable spas in both Charlottetown and Halifax. She is passionate about her chosen career and cares about the well being of her clients. Jill is excited to be back on PEI and to be part of the Pure Spa team.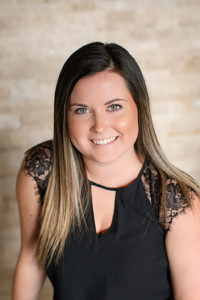 Emily MacInnis
Aesthetician
Emily graduated from Private Institute for Hair Design and Esthetics in Charlottetown in …
May of 2013 and gained experience at three other spas before joining the Pure Spa team in April of 2014. Emily grew up in St. Peter's Bay and currently resides in China Point. Her favourite services are facials and body treatments, and her favourite Eminence products are Strawberry Rhubarb Dermafoliant and Stone Crop Masque.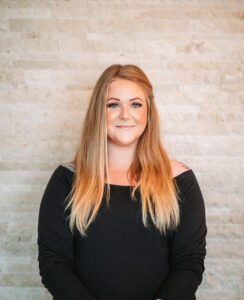 Heather Reynolds
Aesthetician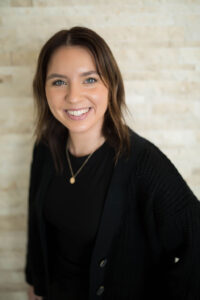 Drew Dalziel
Aesthetician
Drew attained her goal in 2017 of completing her studies at the Private Institute of Hair Design and Aesthetics….
Drew has always had a passion for helping people and realizes the importance of self care. She has gained valuable experience in the industry before joining the Pure Spa team.  Drew welcomes her new and returning clients to visit her at Pure Spa. Her favorite Pure Spa services are the Pure Facial and Pure Pedicure.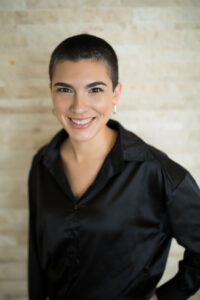 Jillian Sark
Aesthetician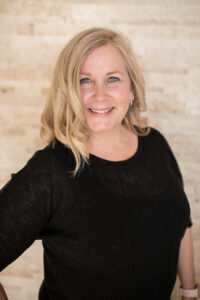 Charlotte Lawrence
Aesthetician
Charlotte comes to us from Ontario where she completed her Advanced Medical Aesthetics diploma at Gina's College… …
specializing in Laser photo facials, Facial machines, Chemical peels, advanced skin care analysis as well multiple body therapies.  Her passion for skin care promoted her to continue her aesthetics education taking her CIDESCO diploma in International Beauty Therapy.  Her career took her to the Blue Mountains in Ontario where she managed a successful spa for several years, while continuing her aesthetics education branching out to Oncology Esthetics. Charlotte has worked with Eminence skin care products for 10 years and brings with her a wealth of knowledge on Eminence products. Her area of expertise has always been advanced facials, product knowledge focusing on ingredients as well as body therapy treatments including relaxation massage, hot stone massage, Indian head massage to body wraps. This past year she has completed her Reiki Level 2 therapist certification, truly elevating her hands on service to a wonderful experience for our guests.  We are thrilled to have her join our team as our CIDESCO Aesthetician.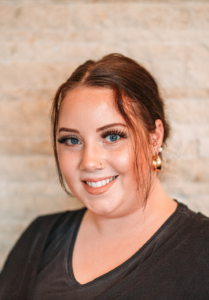 Maddy MacRae
Aesthetician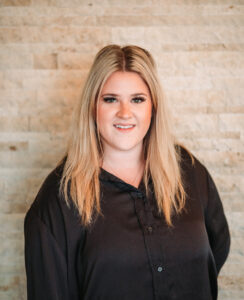 Chloe Donaldson
Aesthetician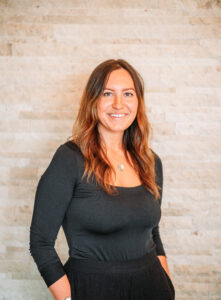 Makenzie Connell
Aesthetician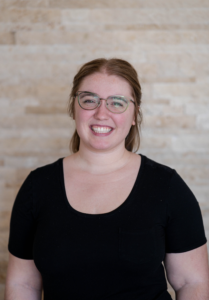 Jenna Gamble
Registered Massage Therapist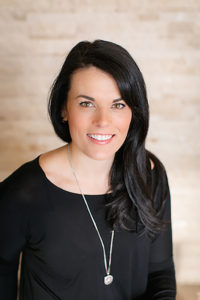 Melanie MacGrath
Registered Massage Therapist
Melanie grew up on PEI and moved to Halifax to pursue a diploma in Massage Therapy…
at ICT Northumberland College. With over 10 years experience as an RMT, Melanie focuses her practice on injury rehabilitation and chronic pain relief. She also has certifications in pregnancy massage, soft tissue release and cupping therapy with one of her specialties being TMJ massage.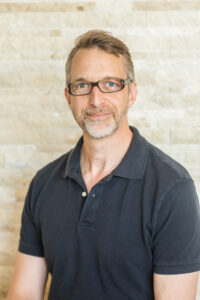 Mike Zimmerman
Registered Massage Therapist
Mike is an experienced Registered Massage Therapist.  Having come from away (in most recent years Edmonton, AB), …
Mike joins the Pure Spa team with over 14 years of experience as an RMT. He received a diploma in Massage Therapy at Foothills College of Massage Therapy in Calgary, AB. Mike has always enjoyed the spa setting and brings a listening ear in order to adjust his massage to your specific needs on that day. Don't hesitate to say "Hi" if your paths cross while Mike explores the Island cycling the Confederation Trail!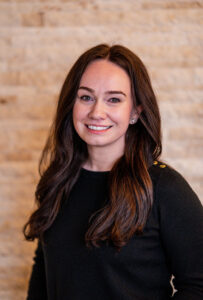 Shauna Getson
Registered Massage Therapist
Born in Nova Scotia, raised on PEI Shauna moved to Fredericton to obtain a diploma in Massage Therapy. She graduated with honours in 2010 and now has over 13 years of experience.  She holds certificates in Sports Massage, Canine Massage, Indian Head Massage, Cupping Massage and most recently TMJ massage.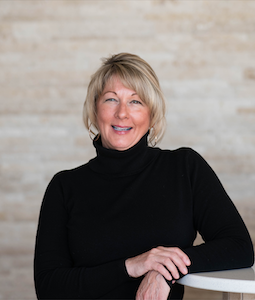 Lori Cook
Bodyworker
Lori is an experienced "Retired" RMT from Cole Harbour, NS.  She joins Pure Spa with over 20 years of experience with a specialized focused in alternative "Relaxing" massage.  During her career she worked in a spa environment, clinical setting, self employed and was an Academic Coordinator in the department of Education at CCMH in Halifax, NS.  During her practice she became a Reiki Master and incorporated this into her massages along with cranial sacral, therapeutic touch certification, Hot stones, Aromatherapy, and full body spa treatments. Since then she has moved to PEI, she has been in equine therapy and taking on line courses in Spiritual life coaching.  She loves to help people guide a spiritual life and enjoy the relaxing experience of a massage.
SUBSCRIBE TO
OUR NEWSLETTER

SUBSCRIBE TO
OUR NEWSLETTER